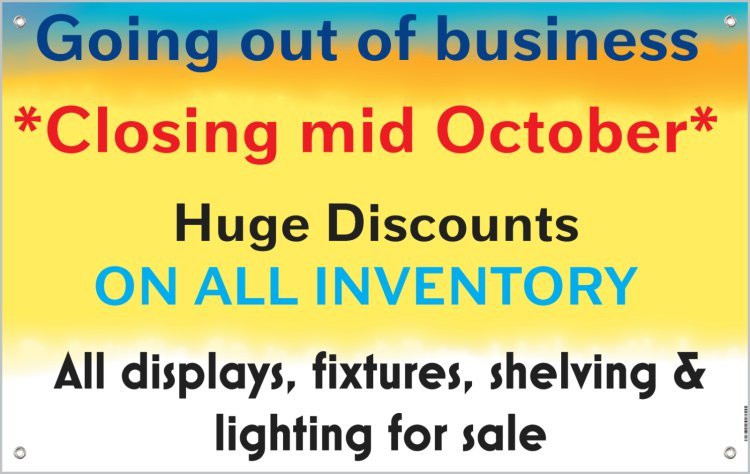 Victorian Inspirations, 162 Main Street, Portland, Ct. With a heavy heart I am announcing that I will be closing the business in mid to late October. Your loyalty, kindness and friendships will be cherished forever. It's been a good run for the past 3 years. Thanks for welcoming this South Florida girl into your town and your hearts.
There will be HUGE DISCOUNTS from now til closing, including "Christmas in July". All our Fall/Winter and holiday items will be offered at large discounts, including Free Christmas wrapping. Stop in for our Sale flyer showing all the upcoming sales and dates offered. They will change weekly.
In addition, ALL Furniture, fixtures, shelving and displays will be offered for sale. Check the website, which will continue, for these items. Pick up and cash/check only for furniture and displays.
https://victorianinspirations.com/t/displays-furniture-fixtures-for-sale

If you know anyone that would like to buy this WELL ESTABLISHED business, with over 1000 email contacts, 2800 customer's in the database, great sales history, furnitures, displays and inventory, ask them to contact me. Cell 561-262-2800 or Call for more details.
Love to all, Ellen