Ibis & Orchid Wall vases can be hung or displayed on a stand. Each vase is beautifully sculpted, cast in bonded marble and hand painted in great detail. Use the stand to display on a mantel, table top or shelf. Wall vases are approximately 3.5"w x 7" h, with a keyhole in the back for mounting on wall or stand.. Stands sold separately. Each vase has the name of the vase stamped on the back. All designs are copyrighted.
Choose from the following designs ~ Panies, Azalea, Camelia, Calla Lily, Lily of the Valley, Jonquils, Sunflower. (Listed in order as photo's shown)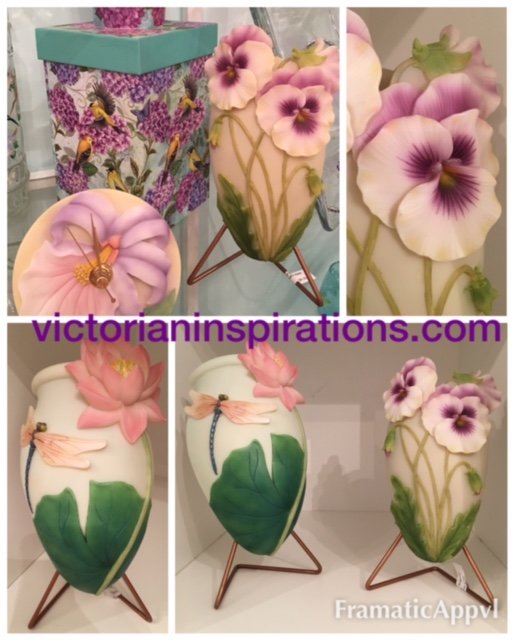 Free Shipping. Please allow 4 - 10 days for out of stock items. In stock items ship immediately.